BGE Reminder: Last day of school on Friday will be an early dismissal at 12:50 PM. There will be no Y Afterschool Program. Please let either your child's teacher or the BGE office know tomorrow (Thursday) about any dismissal changes for the last day. Thanks and have a great summer. ~Mr. Kessler
BGE Reminder- K Orientation is tomorrow night from 6-7pm in the MP room. Please spread the word to anyone with a child who will be 5 before August 1st. The event will last the entire hour and we will begin promptly at 6.
Don't forget to sign up for Summer Journey at
https://forms.gle/KfMJ7f6uHW84TMwD9
. The program will run from May 31-June 24, 8:00 a.m. to 3:00 pm with transportation available. We will be giving away daily prizes as well as attendance incentives. Students with 100% attendance will receive a $100 gift card, but students can miss up to 2 days and still receive a partial gift card. A video about the summer program can be viewed by clicking on this link:
https://catapultmissouri.com/
We look forward to seeing you at summer school and can't wait to share this exciting experience with our students!!
It's hard to believe we are starting the fourth quarter already! That means Summer School is right around the corner! There will be a couple changes to summer school. Frankford Elementary students will attend BGE. Another change this year is the addition of transportation services for all students within the BG R-1 District! Bus routes and times will be determined after the April 13th enrollment deadline. We are also embarking on the Summer Journey program this year. This program is geared toward each grade level for academics and enrichment opportunities. Packets are going home today with more information. You can sign your child up for Summer Journey by using this link:
https://forms.gle/KfMJ7f6uHW84TMwD9
. A video about the summer program can be viewed by clicking on this link:
https://catapultmissouri.com/
We look forward to seeing you at summer school and can't wait to share this exciting experience with our students!!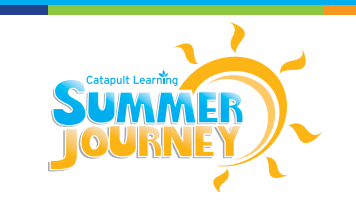 BGE Reminder: PTO Spring Fundraiser forms and money are due tomorrow, Tuesday, March 8th. Thanks for all your fundraising efforts. ~ Mr. Kessler
BGE Reminder: Tomorrow is spring picture day. Every student will be photographed and parents decide later if they want to purchase or not. Dress fancy!

BGR-1 Families, At our February 24th Board of Education Meeting, the Board approved our 2022-2023 school calendar. After several months working with our calendar committee, we have developed a calendar that honors many requests and follows expectations by our Department of Elementary and Secondary Education and State Statute. Below is a summary of important dates for your planning purposes.​ First Semester August 1-12 New Teacher In-service Days August 15-19-Inservice Days August 22-First day of student attendance September 5th Labor Day/No School September 12-PD/PLC Day September 23-Full Day/Homecoming PD/PLC Day-October 3 October 21 - End of First Quarter October 27-Parent Teacher conferences/ 1 p.m.-7p.m. (No School) October 28 - No School November 7- PD/PLC Day November 23rd-25th- No School December 22nd-End of Semester December 23rd-January 5th Winter Break Second Semester January 6th-Teacher Record Day January 9th - Beginning of Second Semester January 16th- No School- MLK day February 6th-PD/PLC Day February 20th- No School- Presidents day March 6th-PD/PLC Day March 16th-End of Third Quarter March 17th-20th Spring Break April 7th-10th Spring Holiday April 17th-PD/PLC Day May 19th- Graduation- 7 p.m. May 19th-Half day/Last Day of Students/Teacher Records Afternoon Matt Frederickson, PhD Superintendent
BGE students, join our staff in celebrating "Twosday" on Tuesday, February 22, 2022.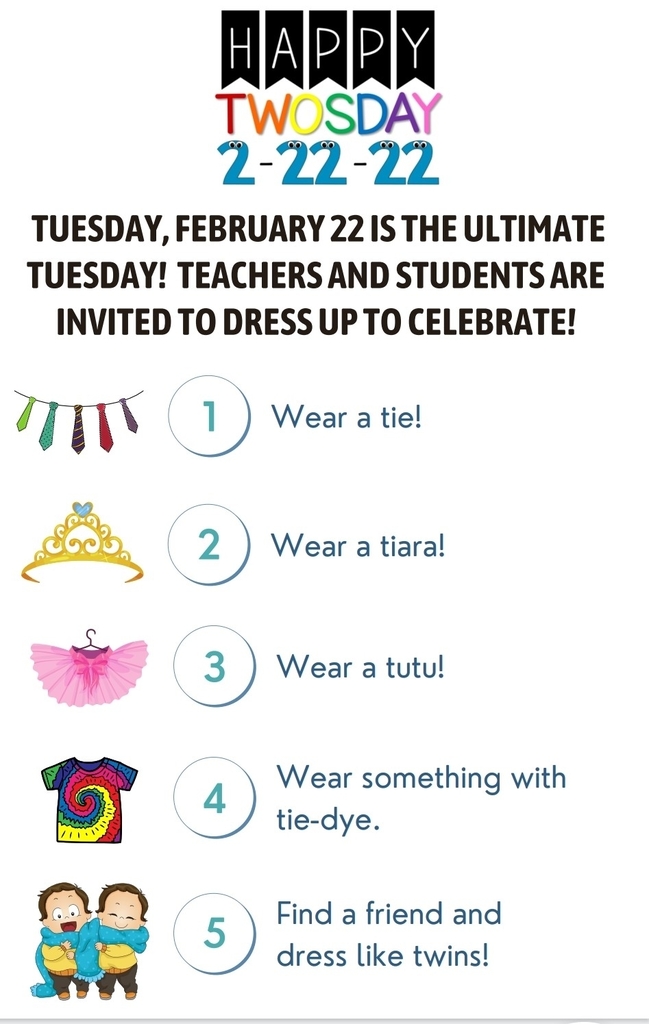 Good afternoon BGE, don't forget Heritage Quilt Squares are due tomorrow Thursday, February 10th. We can't wait to see yours!
BGE PTO meeting tonight at 6pm.

This is a week for us to show appreciation to our counselors and social worker. Please help us in thanking them for all they do for our students every day, especially through this time of unique needs our students have. We have a tremendous student services team! #bgbobcatpride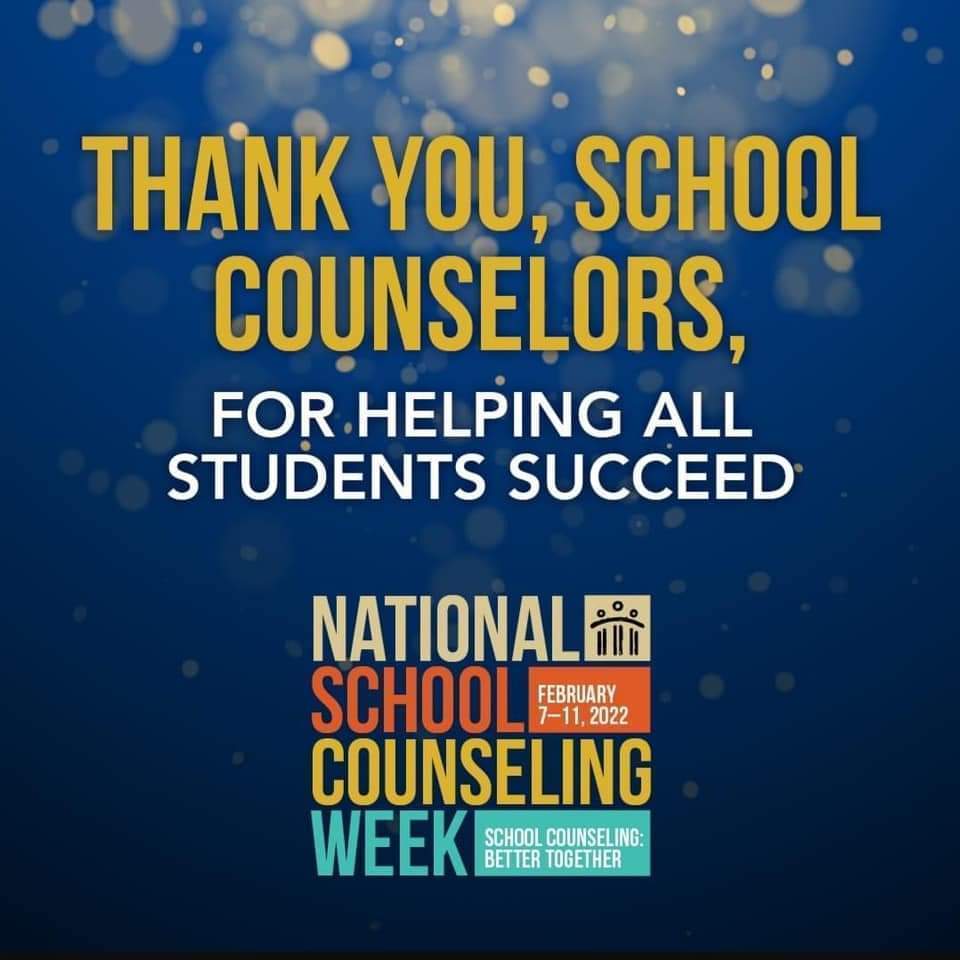 BGE Family Check out this link
https://youtu.be/ZE5klx-vBrg
for a read aloud recorded on Thursday by Mr. Kessler to celebrate World Read Aloud Day and the Heritage Quilt Project that the BGE and FE counseling team are sponsoring! We miss all of our students and hope to see them Monday!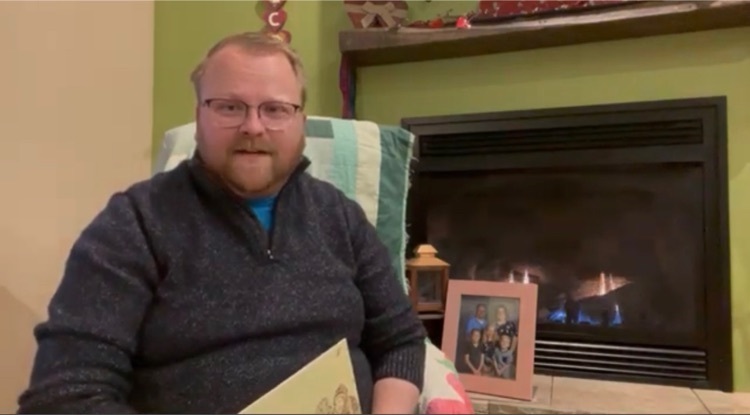 BGE Reminder: No school tomorrow Monday, January 31 due to teacher in-service see you all on Tuesday
BGE PTO meeting is cancelled for tonight, January 11th. We hope to see you at our February meeting on the 8th. Take care and be well.
BGE Reminder: Monday, Jan 3rd is a PD day for teachers. Classes will resume on Tuesday, Jan 4th.
BGE 2nd Quarter Chat with the Principal next Tuesday, December 14th @ 5:30pm in the BGE Library. Click link to submit a question or discussion topic
https://forms.gle/gPsjfqX15w2pZixK6
. Hope to see lots of you there. ~Mr. Kessler
NOTICE OF FILING FOR TWO BOARD OF EDUCATION DIRECTORSHIPS The Bowling Green R-I School District encourages qualified persons interested in running for a position on the School Board to file to be a candidate in the April 5, 2022 election. There are two positions available with three-year terms. Interested persons may file at the superintendent's office located at 700 W. Adams St., Bowling Green, MO 63334. For more information, contact the superintendent's office at 573-324-5441. Filing will begin on December 7, 2021, at 8:00 a.m. Filing will end on December 28, 2021, at 5:00 p.m. and will continue during the district's regular business hours, which are Monday through Friday from 8 a.m. to 4 p.m. Candidates may obtain the official candidate filing packet of forms and instructions in advance from the superintendent's office. Except for the first and last day of filing, filing will not occur on days that the school district's central office is closed due to inclement weather or health-related reasons. Filing will also not occur on the following holidays and breaks when the school district is not in session: December 24 and December 27. The names of the qualified candidates will be placed on the ballot in order of filing.
BGR-1 Families, As a follow-up to my communication yesterday, I find that a need for an additional update is needed in light of continued anxiety and rumors. To reiterate, there has been no threat uncovered of any sort or type of shooting and no list with any names on it and no date identified for anything like this to take place. What has been fabricated from a simple "hitting" type of communication between two students has been augmented and changed and passed around creating anxiety. We have gotten permission from the family to share this information (since we typically do not share information related to student discipline). But we need our families to help stop the spread of these rumors and refrain for posting them on social media. This continued focus causes anxiety in our students and staff and disrupts the educational process. People speculating at every little item they notice and turning these into something they are not is not helpful for any of us. Safety has and continues to be one of our district's top priorities. Over the last five years, we have taken many important steps to help further safeguard our school community and ensure a safe learning environment for our students, staff, and visitors. Some of these improvements have been the addition of card readers and airphone/buzzing in system at school entrances, safety film added to exterior glass, a School Resource Officer, and two new guidance positions (and we are planning to add another counseling position for next year paid for by a grant we recently were awarded). We have also increased the availability of counseling services through partnering agencies. The BGR-1 Schools regularly participates in drill exercises and advanced training to ensure everyone is able to respond swiftly and appropriately if an incident occurs. Table-top simulations with local first responders, reunification plans, unified threat-response plans, and ALICE (Active Shooter Civilian Response) trained expert led training have been a very important part of our prevention plan. While we hope we will never need to deal with the worst imaginable situation, we train in hopes of minimizing or even preventing incidents. One of the common threads of recent national and state safety audit reports for schools points out that "A risk assessment can identify vulnerabilities and enable the development of a strategy to address any security gaps," and that "effective security plans use a layered approach across all three areas of a school: entry points, the building envelope, and the classroom." Both reports go on to emphasize the need for school resource officers, additional counseling resources, and training. Many have noticed new entrances we built with Prop S funding and buzzing in capability at every entrance. These entrances are monitored by staff to ensure only those who are supposed to be in the building enter. We have enclosed our courtyards, so students have places to experience them without exposure outside. Additionally, our classroom doors that were still hollow core type doors were replaced with intruder prevention approved solid doors and locking systems. These and other improvements mentioned before, and most importantly, training have been instrumental in our prevention. We do and have shared real threats when we unconsider them to be viable with our community. We do not, however, share every little discipline event where there might be a physical altercation event or suspision of one with our public. After hearing that this had grown into something unrecognizable from its orgin by Tuesday night, we had messages to our community the next morning. This update is another attempt to ask for help in squelching the misinformation. Being vigilant, while very important, is very different from expanding and sharing ideas that are not founded in truth. We teach students to think critically about every claim or counter claim, and we ask for your help to make sure this is an area of focus. Matthew L. Frederickson, PhD Superintendent Bowling Green R-1 School District 700 West Adams Street Bowling Green, MO 63334 Phone: 573-324-5441 Fax: 573-324-2439
http://www.bgschools.k12.mo.us/
Follow me on Twitter at twitter.com/BGSUPT or @BGSUPT For our facebook page:
https://www.facebook.com/bowlingreenbobcats/