We've had an awesome first five weeks of school. Please check out the first edition of the BGE Times here
https://5il.co/zkmx
. Have a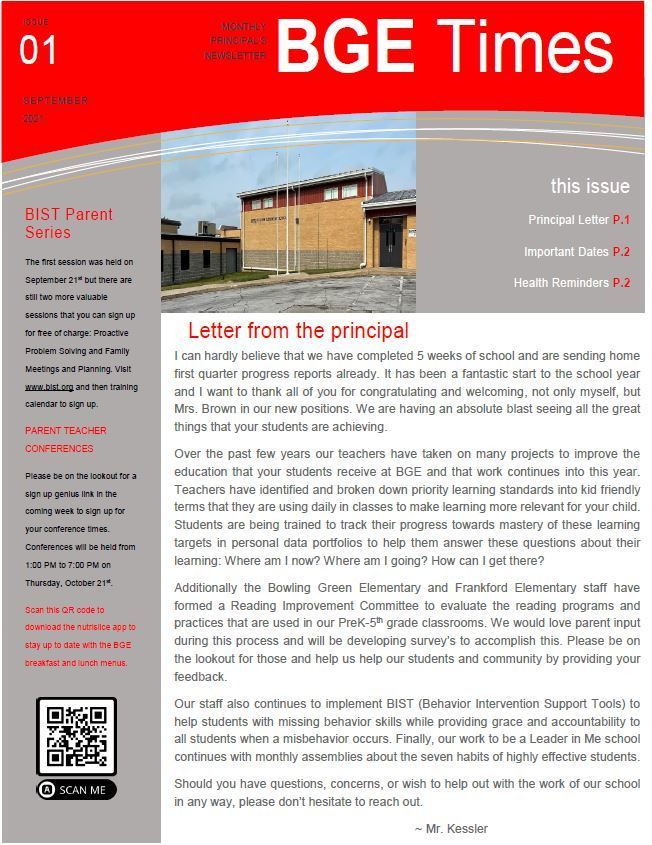 Reminder: No school tomorrow, September 20th. It's the teachers turn to learn. We'll see all of our young scholars on Tuesday morning.
BGE will dismiss @ 12:50 tomorrow for homecoming. No Y Afterschool. Parade @ 3 pm.
Picture Day is coming up on 09/27/2021! Order online at inter-state.com/FlyerEntry/59518QF

Picture Day is coming up on 09/27/2021! Order online at inter-state.com/FlyerEntry/59518QF

Parents- BGHS is offering Homecoming shirts this year for students and adults to order. Order forms will be sent home on Tuesday, orders are due WEDNESDAY, SEPTEMBER 8th. Go BOBCATS!!!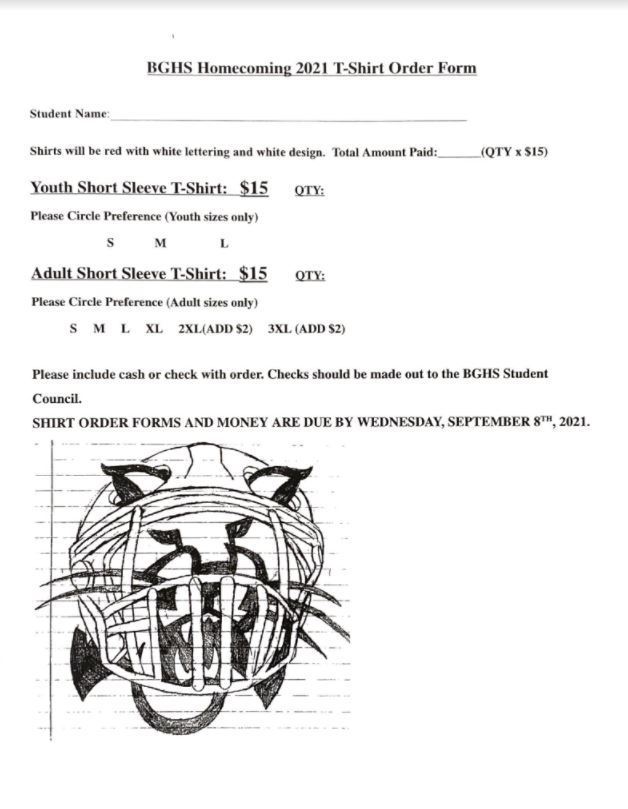 BGE parents please be sure to check the Nutrislice app or our school app for menu changes. Our opaa staff have been working hard to accommodate delivery shortages with menu changes and alternate supply sources. Changes have been made for the remainder of the week and will most likely continue to happen. Thanks for your patience as they deal with this situation outside of their control.
Fall pictures at BGE will be held on Monday, September 27th.
Come support the Bobcat Football team at their first home game tonight @ 7:00 pm against VanFar. Gate opens at 6:15. All elementary students need to be seated with a parent. Students found wandering or playing on the grounds will be sent back to their parents.
Please see a note provided to us from OPAA! We hope that this is a temporary shortage.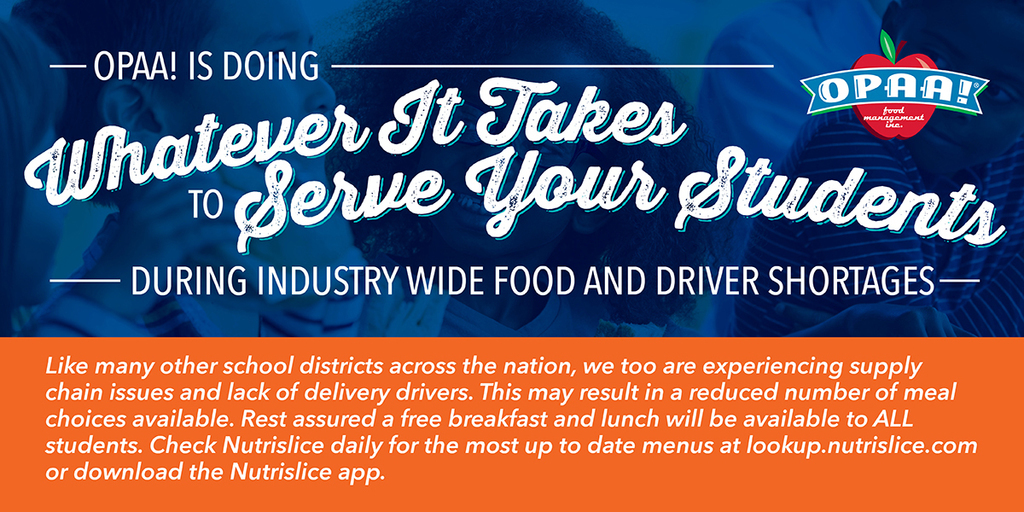 What an awesome first day at BGE! Just a few reminders for day 2: all students need to walk inside by themselves (we'll have lots of staff to help them find their way) and no one will be allowed to pick up at the end of the day without a numbered hang tag. Please get your numbers from our office before 2:30 each day. Thanks - Mr. Kessler
On the first day of school only, pre-K and Kindergarten students may be walked into the school building by a loved one. Parking is not permitted in the middle lane of our entry road or in any of our numbered lanes or passing lanes in the front parking lot (areas outlined in red on the attached map). If you are parking please use the parking spots along the building or the north end of the lot, the outer passing lane of the front lot, or lanes 1 and 3 in the entry drive (areas highlighted in yellow on the attached map). School staff will be in the parking lot to help direct traffic. Please take your time driving in our lot so that we have a safe first day drop off. Can't wait to see you all Monday morning! ~ Mr. Kessler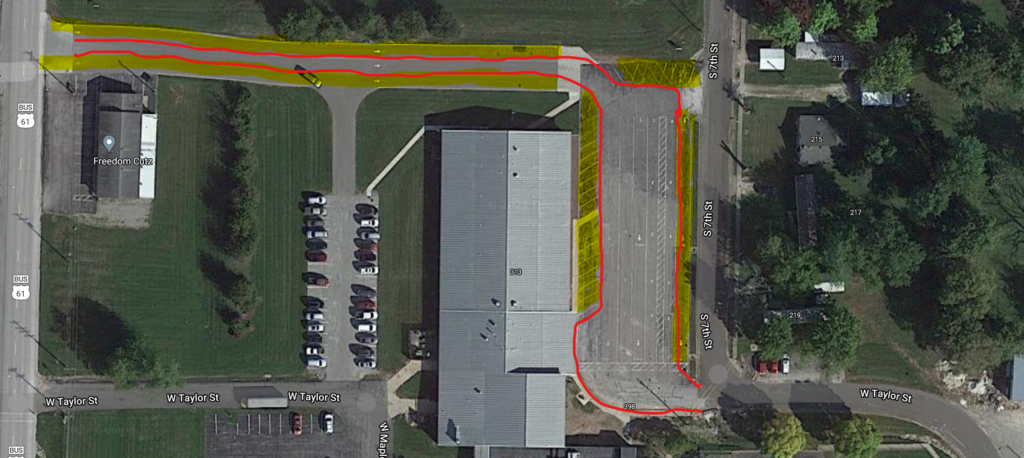 Don't forget to send your child with a water bottle on the first day of school tomorrow. Our drinking fountains are still turned off; but the bottle filling stations are flowing! Can't wait to see you all tomorrow.
BGE Meet the Teacher night from 3pm to 6:30pm this afternoon by appointment only. Please park in the front lot and do not block the middle lane of the entrance road. Can't wait to see you all this afternoon!
Reminder to all returning students and families: Please complete the online enrollment paperwork by Friday, August 20th. A link was sent out via email and text last week. If you need the link sent to you again or are having difficulties completing the paperwork online, please contact the BGE office for assistance.

For parents of RISE elementary students there is an informational meeting Tuesday August 17th at 7:00-7:45 in the Bowling Green Elementary School Cafeteria. Meet Mrs. Emily Woodall and learn about this year's curriculum for your child in the RISE program.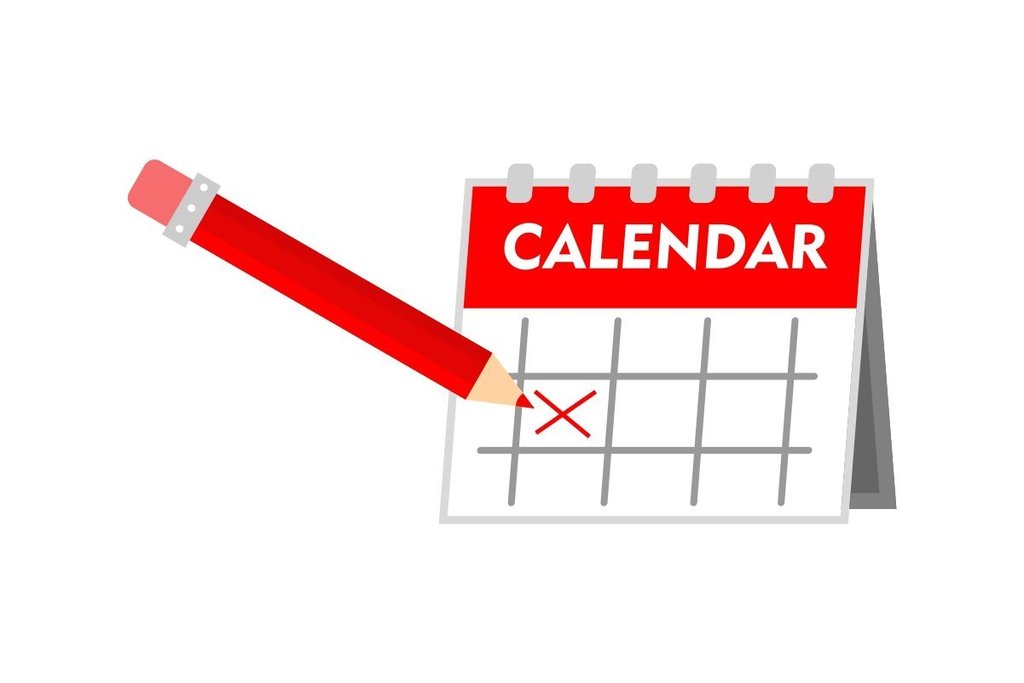 Parents of RISE students - informational meeting Tuesday, August 17 at 7:00 PM in Bowling Green Elementary cafeteria.
It's not too late to order your school supplies through school toolbox. A portion of each sale is donated to the BGE PTO.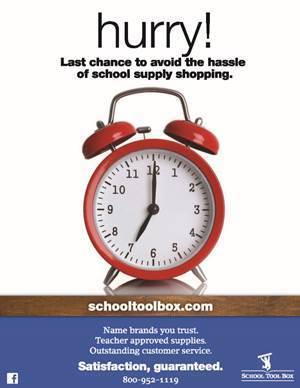 Meet the Teacher- Thursday, August 19th 10 minute time slots are available from 3:00 to 6:30 pm at BGE. Please find your child's teacher for the upcoming year to see their schedule and add yourself in to the slot of your choice.
https://www.signupgenius.com/go/409044CAAAB29A1F85-2021
While any CoVid restrictions are yet to be decided for the 2021-2022 school year, it's not too early to do background checks. Remember these new ones are good for six years.